The Quality service of a design agency with a personalized touch! We work directly with our clients every step of the way to provide graphic design, print and web design custom tailored to your vision.
We also specialize in working with individuals to design personalized and custom event designs for occasions such as birthdays and weddings. Get in touch for a free consult and quote!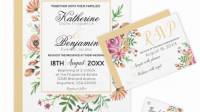 read more › We have a passion for artistic expression that captures the attention of the intended audience. You have an idea, we are the storytellers who can illustrate that idea into being. Whether you need promotional print or digital collateral to boost your business, or you're looking for a unique custom designed wedding invitation for your special day… we would love to work with you!
read more › Your website is the digital business card for your business. A well designed and developed website that is search engine optimized, easy to navigate, and easy to manage is key. No matter if you're a small business just starting out or a reputable company that has been around for ages, your online presence is an important factor in your continued growth. Let us help you build or update your online presence with our easy to manage WordPress websites that reflect the your branding and business needs.
I just have to say YOU are absolutely AMAZING!!!
I highly recommend KC Designs!!
I First found out about Kristina through an Author's group that I had joined.. I reached out and asked if anyone had any recommendations for an illustrator for my new book, a lady had recommended Kristina so I reached out to her & instantly got a response on her wanting to help me bring my book to life! The resources that she had has helped me tremendously and me being a new author I did not know how all of this goes about.. she was extremely helpful very patient with me and very transparent!! From start to finish she was with me every step of the way to get my book published & out to the world!! I look forward to working with her on my future projects 🙌
Not only did I gain a fantastic designer to be apart of my team, I've also gained a friend!!